UPDATED: Man "Nods Out" at Wheel from Heroin at Busy Cincinnati Intersection
Cincinnati Heroin Epidemic – Man "Nods Out" at Wheel from Heroin at Busy Cincinnati Intersection – Updated 09/21/2014
Social Media, to be sure, is changing the way our world receives information.
YouTube is impacting news in a major way with many would-be video journalists uploading their short smart phone films to the social media platform daily. Many of these videos have been the source of major local news stories.
First it was the group of 3 Price Hill thugs openly carrying firearms through the streets of our West Side neighborhood inducing panic.
Now, we have an author, who yesterday uploaded a man "nodding out" at the wheel of his SUV. Clearly, the man is nodding out from an overdose on heroin. In the middle of the day. At a busy Cincinnati intersection in Northside.
The Cincinnati heroin epidemic has not abated. As Director of New Foundations Transitional Living (sober living houses), I see the toll of this plague on our City every day of my life!
This is a #1 public policy issue in our City and region.
What are your gut reactions to first seeing this clip?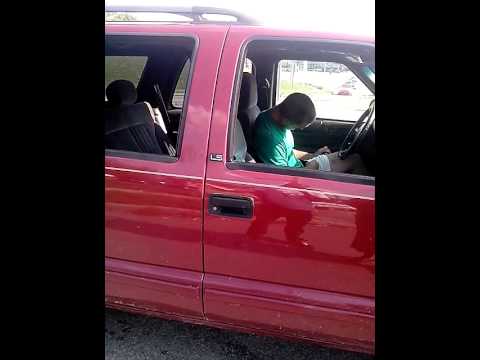 UPDATE 8-29-2014:
The above video was just from two days ago in Cincinnati. These pictures below are from last night… in another part of town… in public again at a Kroger (picture source anonymous).
Just this month, as Director of New Foundations Transitional Living, I had to hold a memorial for one of our residents who had overdosed and passed away from heroin.
Rallies are good and necessary. Editorials and stories in the Enquirer are needed and they do good reporting. BUT OUR FIGHT NEEDS MONEY.
EVEN IF YOU FEEL that the addict can "just stop" and that they are degenerates of society – this plague still impacts YOU in a profound way financially (taxpayer costs) and emotionally. And this is not to mention the toll it has on the image of our cities.
The Ohio Governor has CUT funding. Cincinnati City Council addresses it from time-to-time, seemingly in lip service only.
Where is our Mayor? Where is the Heroin Task Force like the Immigration Task force!
Where are the Ice Bucket Challenges for this?
Untreated alcoholism and addiction – depending on your source – is the number 2 or 3 killer in the United States. Just behind heart disease!
I fight this every day of my life in the line of work I do – even amid the City of Cincinnati making attempts to hinder our work through legal action. I will not stop.
This is THE #1 PUBLIC POLICY ISSUE FACING CINCINNATI RIGHT NOW – ALONG WITH OUR ECONOMY & JOBS.
UPDATED: 09.01.2014
The above pictures went viral on facebook this week. The man on the right somehow found me and contacted me at New Foundations. He let me know he wanted help. We met and talked at length. He is serious about recovery and as of today has 5 days cleans! What a miracle. 
SINCE THEN – THE CINCINNATI ENQUIRER ASKED ME TO WRITE AN OP-ED ON THE STORY, HERE IS MY ORIGINAL, LONG FORM VERSION OF THE PIECE:
The Stop Watching Cincinnati Die Challenge
Fighting the disease of addiction on the frontlines, I encounter heroin overdoses and death by the week.
Recently, one was through pictures I received of a man and woman who shot heroin in a local grocery store and had "fallen out" by the time they made it out of the restrooms.
Both were in their twenties – typical of the heroin scourge. The woman was slumped over, about to die. The man was purple and already gone. Thankfully, there was a call for help. They made it. This time.
It is time Cincinnati has a talk. The way we're handling the drug problem is not working.
Look on social media. You'll find all makes and models of citizens pouring buckets of ice water on their heads for ALS. And rightly so. ALS is heartbreaking and underfunded.  From City Council to average Joe's who never heard of ALS until this summer, $100 million has been raised from the challenge. I am glad for them and honored to have participated, too.
But where is the fervor for funding for the treatment of addiction that is far more destructive?
Alcoholism and addiction is the 3rd leading cause of death in the United States behind heart disease and cancer. Please let that sink in. That number is just fatalities. The toll on the City at large is almost incalculable.
We hear stories of streetcars and icons. I'm excited about it, please don't misunderstand. But apart from after-the-fact reporting and stories on heroin-the-drug, absent are the articles on financing treatment. We already know what the problem is. I ask you: where are stories on the solution?
What say your elected leaders? Dangerously close to nothing. Their tweets, facebook posts and op-eds are replete with commentary and plans on every other topic important to us. I applaud what (most) of them are doing. Cincinnati is undergoing positive change. But where are their hearts and planning at on addiction? Where is the Mayor's Heroin Task Force like the one for immigration? Bike paths? Yes, please. But where is funding for paths to recovery? Can we have your attention? This is an emergency – a number one public policy issue.
This train barreling down on Cincinnati will be answered one way or another. We better not dare ignore it. And we do not have the luxury of debating the disease concept of addiction – whether it's an illness or a choice. It's too late. It's here.
Some cry, "Not my tax dollars!" but you already pay dearly for untreated addiction through first responders, property crime costs, thefts, medical care, loss of productivity through unemployment, food stamps – and more. Let's use the tax dollars to treat the emergency upfront and not on the side.
More police are a part of it. The Mayor and Chief are doing great here. Clearly, it is not enough. Our people are still dying. We have to affect supply AND demand.
Cincinnati policy is failing on the demand side. Laborers in recovery struggle to provide beds. They turn people away daily. Rallies, events and news coverage of overdoses may get attention and raise awareness – but this is about cash money. Recovery workers need dollars!
Not without controversy, I posted those pictures of the couple who overdosed on facebook with a plea for our Council and Mayor to wake up, speak up and put up – money – to fight this.
The post went viral. The family of the young man in the photo saw it and reached out to me. I could feel their pain and fear. Later that night, the man himself found me. I had no clue at the time that, "I am the guy in the picture" is how a miracle would start. He wanted help. He had been calling to get into the CCAT House for detox. "Keep calling. We are full." they had to tell him. The next day, we met. He is clean 6 days now and actually excited about beginning a program of recovery.
This is about access.
I have a challenge that will impact Cincinnati in powerful and measurable ways. It is a challenge to create and support solutions-oriented policy. More critically, it's to increase funding for organizations saving the lives of the addicted which, as a result, saves the City. The illusion that it's not everyone's problem, or that the addict doesn't want help, is one to throw a bucket of cold water on. Fund recovery. Now! Support more access to treatment and witness the alcoholic and addict recover. What use is a streetcar if it just rides by the overdosing? Why attempt to raise our population if they are only going to want to move back out again? This is a challenge that, if accepted,  will you let you watch your City heal and stop watching it die.
YOU CAN READ THE EDITED VERSION ON CINCINNATI.COM HERE: http://www.cincinnati.com/story/opinion/contributors/2014/09/04/opinion-stop-watching-cincinnati-die-challenge/15061855/
WE CAN ALL START BY PURCHASING A "THERE IS A SOLUTION" HOODIE TO WEAR THIS FALL & HELP SAVE LIVES (CLICK ON THE PICTURE!)
EIN #45-2211778
IRS TAX-EXEMPT DLN# 17053029349004
Public Charity Status 170(b) (1) (A) (vi)