A website of ideas to change things? You bet!
Jason Lee Overbey was born in Cincinnati, attended Aiken High School and currently lives on the Westside.
He attended Indiana Bible College and ministered in many churches throughout the U.S. until 1998. Evangelist turned businessman, he worked in banking & credit management, while studying Communications at the University of Cincinnati part-time, until he decided the entrepreneurial path was the way for Gen X. 
So he launched out on his own in the new social media world and in candidate recruiting – from his home.
Jason seized the opportunities opening in Social Media by starting a consulting business to achieve powerful results from all social networking platforms for businesses like local Dewey's Pizza & Potterhill Homes. He also co-founded an
d became chief editor of www.listmysocialmedia.com which quickly became a force in the social media world. His work drew in authors like Rebecca Blanton (a former TED Global Speaker) and Paul Simon (longtime journalist and former curator for socialmediatoday.com) to write for and collaborate with Jason. Locally, gurus like, Krista Neher also  collaborated with Jason's new social media site.
He was listed by U.S. News & World Report's, Heather Huhman, as the top man for Job Seekers to follow on the, then new, Google Plus platform.
He continues his consulting work in social media and candidate sourcing today. He has most recently garnered attention as a source of social media news from @Gain on Twitter – a brand of Cincinnati's Procter & Gamble. And attention as a candidate sourcer from local business owner Maureen Sharib – the worldwide powerhouse name in telephone candidate sourcing.
In 2012, due to his proven leadership and former counseling as a preacher, he was recruited to work with recovering alcoholics and addicts at New Foundations Transitional Living (www.nftl.org). There, he started out as a volunteer and worked to create and occupy the Executive Director's office which he still holds today. He worked to begin credentialing through the State of Ohio Chemical Dependency Professionals Board and has his CDCA PHASE I. Under Jason's leadership, NFTL was brought from operating 3 sober living houses to a peak of 9 houses by early 2014. With Mr. Overbey as Director, NFTL secured the position as the largest and most structured sober living program in the Tri-state area. Today, he works day and night to lead New Foundations into more growth, financial & standards accountability and to take the place as the #1 transitional housing organization in our entire region.
So Why the Website?
In early 2014 the new administration of the City of Cincinnati launched an effort to scrutinize and shut down New Foundations on unfounded allegations. Determined to protect the 120 residents of NFTL, Jason immersed himself in City and Federal law, as well as Cincinnati politics, to launch a campaign to win the fight at all costs. Addiction impacts everyone in society. At very terrible costs. Providing recovery changes and progresses ALL of the community in safety, the economy and in public health. To facilitate that recovery for addicts/alcoholics is to position the community for serious modernization and prosperity.  
As of July 2014, the City has not backed down. From the start, the new Cincinnati Administration never attempted to contact Jason or the owner of NFTL. Instead, they filed an emergency injunction against New Foundations and its owner. Neither has the Price Hill Civic Club leaders who spoke out on local TV news. This negligence to reach out to the other parties involved – in a very serious issue – is symptomatic of a lot political leadership across our Nation today. Jason and NFTL has always had an open door policy. The invitation was always there. It was always communicated through handlers. Yet no calls. 
Our leaders – elected or otherwise – have easily forgotten that they represent the people. Everyone knows its hard to be in the public eye and make challenging decisions. But Mr. Overbey says, if you are in the position… fill it. Do what the people require of you: represent them!
Councilman Chris Seelbach was the only City Council member to go on camera and offer such a view. Namely, that if NFTL was in the wrong, it needed to correct it and that the City's new Administration ought to attempt to work with the leadership of New Foundations first. 
With the Mayor's office entrenched in their views, and with high legal & personal costs for the leadership of NFTL, Jason Lee Overbey had enough!
He has plunged into local city, county and state government news and operations. The sleeping giant has been awakened!
Jason Lee Overbey brings you: SPEAK UP CINCINNATI… the burgeoning labor of forcing transparency upon our leaders and collaborating on ideas for how we want to be governed. And it all comes together here on www.speakupcincinnati.com. 
Full of energy and purpose, he now creatively combines his expertise in finance, leadership & management, social media and addiction recovery – with his unwavering love for Cincinnati – to publish his, and your ideas… and to turn those ideas into real action! It's begun. And we won't stop.  
The ONLY website in Cincinnati that brings politics, opinion, extensive resources, a forum for YOU… and visually appealing graphics all in ONE PLACE! Please, go to our SPEAK UP FORUM now to voice an opinion, share an idea or vent. You will always get a response! 
contact him:   jason@speakupcincinnati.com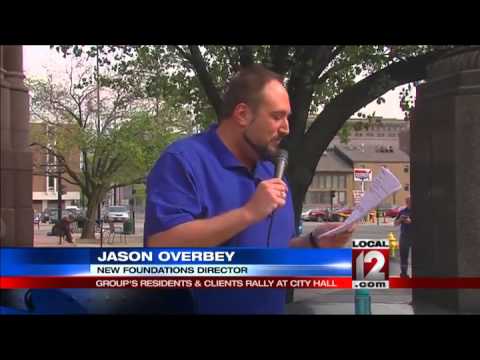 OHIO and CINCINNATI NEWS
OHIO and CINCINNATI NEWS
GREATER CINCINNATI NEWS: OHIO NEWS:
Find out more »
BLOGS, LINKS & RESOURCES
BLOGS, LINKS & RESOURCES
Blogs, links and resources YOU need to stay ahead of the game!
Find out more »
THE ISSUES
THE ISSUES
Speak Up Cincinnati subscribes to the values and vision of the local Charter Committee. You'll find their information and other hot button issues here.
Find out more »
Turning Ideas into Action!
#Cincinnati                 #SpeakUpCincy            #Politics             #WeThePeople             #SocialMedia=TheNewProtestMarch             #SmallerGovernment             #EntrepreneursRockTheMic             #AddictionCostsUsAll